Winning The War On Cancer by Sylvie Beljanski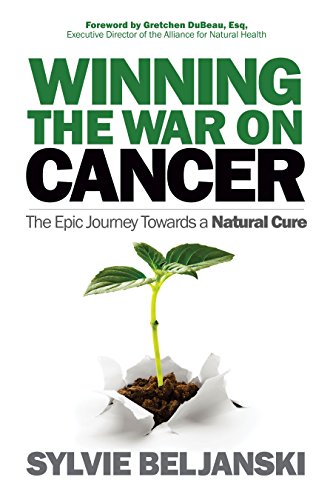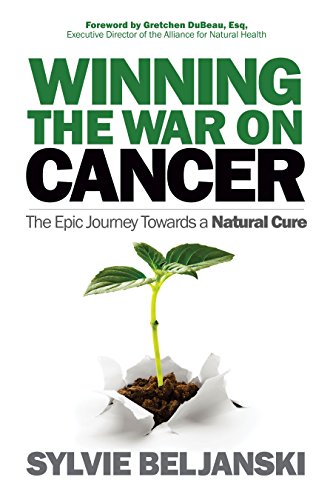 Winning The War On Cancer by Sylvie Beljanski
Winning the War on Cancer: The Epic Journey Towards a Natural Cure
by Sylvie Beljanski (Author)
President Nixon signed the War on Cancer into Law in 1971. Some forty-five years and several billion dollars later, it looks like we have lost the battle. Or have we?


What if a natural solution had been there all along, just overlooked by the pharmaceutical industry?


When a new, natural, and non-toxic way to address cancer is being discovered, it is a game changer that does not go unnoticed in the scientific community. But instead of being hailed and embraced, it is fiercely opposed by prominent scientists with strong ties with the pharmaceutical industry and the might of the government is called to the rescue. As a result, we are losing the war on cancer.


Mirko Beljanski, PhD, one of the first green molecular biologists, was called upon by President Mitterrand of France to treat his prostate cancer, allowing him to reach his second term in office, but upon his death, Beljanski became the subject of relentless persecution aimed at wiping out this information. In Winning the War on Cancer, his daughter Sylvie Beljanski outlines her journey of learning about her father's discoveries, and ensuring his legacy is available to all those struggling with the disease today.
Sylvie Beljanski Biography
Sylvie Beljanski was born in New York City after her father, Mirko Beljanski, PhD came to New York to pursue a two-year fellowship with Nobel Prize winner, Severo Ochoa, known for his DNA research on living cells. Raised and educated in Paris, she completed her undergraduate studies at The Sorbonne. After receiving her law degree, she was admitted to the French Bar. In 1996, Ms. Beljanski founded Natural Source International, Ltd., a company that brings together science and nature to create innovative natural/organic health and beauty products. These well-known products are now used around the world.

In 1999, Ms. Beljanski founded The Beljanski Foundation, a registered not-for-profit, whose mission is to further Dr. Beljanski's research within a network of high-profile research institutions. Since then, she has been serving as Vice President of the Foundation, relentlessly spreading the word and educating the public about the effects of environmental toxics on our health.

Ms. Beljanski is a sought-after speaker at health and wellness conferences globally, where she has educated thousands of people about the importance of detoxification as a defense against harmful toxins that can cause serious disease and infections. She recommends The Beljanski Approach to Wellness as a practical means to avoid environmental toxins, remove them, and repair the cellular process.

In 2018, Ms. Beljanski opened the doors to Maison Beljanski, a two-story building in the heart of Manhattan, dedicated to the legacy of her father, Dr. Beljanski. The first floor, home of The Beljanski Foundation, will also serve as a site to host numerous conferences on different aspects of health and wellness.