Men's Rogaine Extra Strength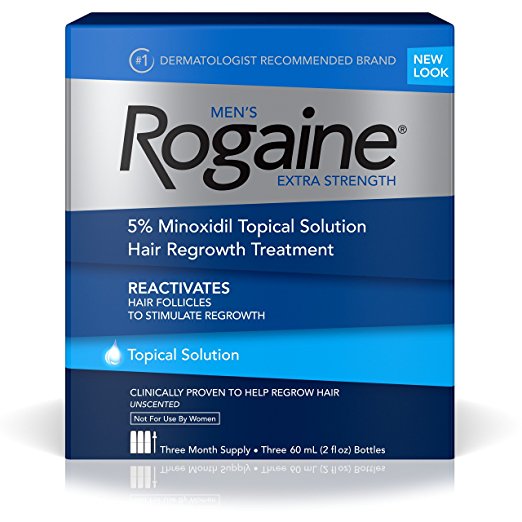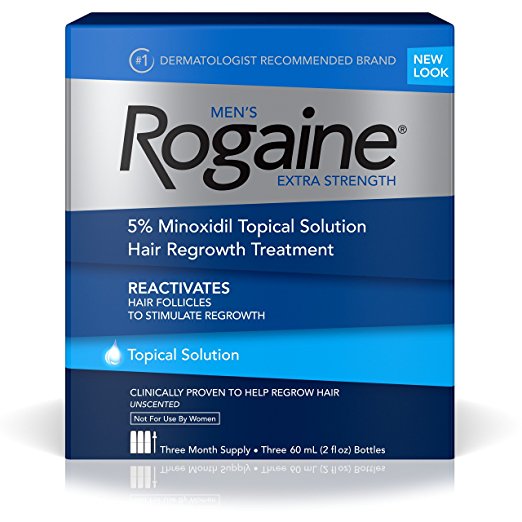 Men's Rogaine Extra Strength
Men's Rogaine Extra Strength
Hair Regrowth Treatment -
2 Oz Ea, 3 Pack
Three Month Supply.
5% Minoxidil Topical Solution.
Clinically proven to help regrow hair.
Revitalizes hair follicles.
Not for use by women.
Easy to use applicator.
Dermatologist recommended brand.
Hair regrowth has not been shown to last longer than 48 weeks in large clinical trials with continuous treatment with 5% minoxidil topical solution for men.
In clinical studies of mostly white men aged 18 to 49 years with mild to moderate degrees of hair loss, 5% minoxidil topical solution for men provided more hair regrowth than 2% minoxidil topical solution.
Men's Rogaine Extra Strength is for men who have a general thinning of hair on the top of the scalp - vertex only.
Not intended for frontal baldness or a receding hairline.
Men's Rogaine Extra Strength has been shown to regrow hair in men with the following degrees of thinning hair or hair loss.
This Package Contains:

Three 60 ml - 2 fl oz - Bottle of Mens Rogaine Extra Strength - Three month supply
Information booklet on how to use and obtain best results.