Oregano Force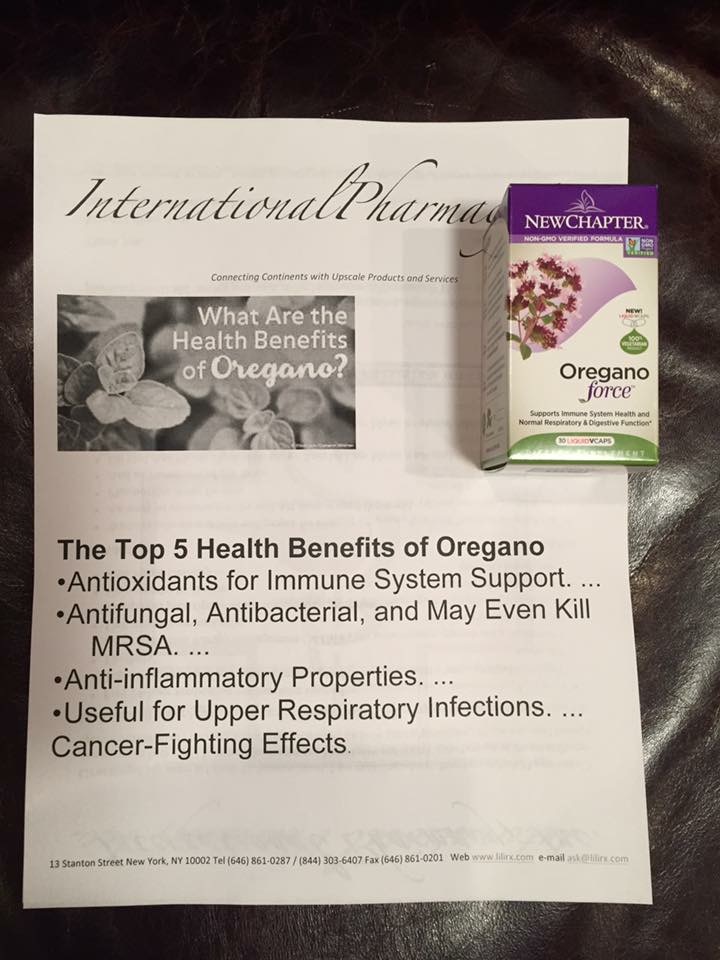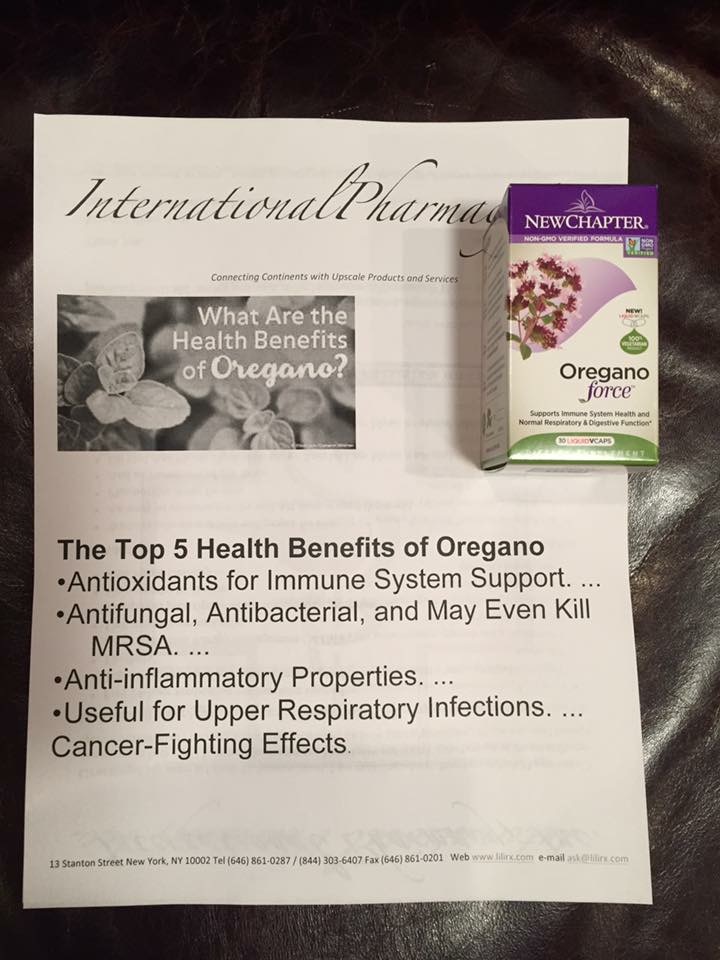 sale
Oregano Force
Suggested Use
One capsule daily with food. Not recommended for use in children. See Supplement Facts
Supplement factsView Facts
Amount per 1 Capsule % Daily Value
Organic Oregano (Origanum vulgare) (leaf) supercritical extract256mg•
Oregano (Origanum vulgare) (leaf) aqueous extract125mg•
• Daily Value not established
Other Ingredients: Extra-virgin olive oil, organic sunflower oil, hypromellose (capsule), organic yellow beeswax and candelilla wax.
Gluten free.
Caution: As with any dietary supplement, you should advise your healthcare professional of the use of this product. If you are nursing, pregnant, or considering pregnancy, you should consult your healthcare professional prior to using this product. Discontinue use and contact your healthcare professional if you experience a side effect or an allergic reaction. Do not exceed suggested use. Keep out of reach of children.
What is Oregano Force?
Our Oregano Force is a full spectrum Oregano Leaf extract, expertly formulated with a whole-food approach to deliver Oregano's pure, beneficial compounds in Nature's true profile.
What does Oregano Force do?
Oregano Force delivers the immune-supportive benefits of the Oregano Leaf, a free-radical scavenger used by the Ancient Greeks to support healthy respiratory and digestive function.* Our Oregano Force helps reduce oxidative stress and maintain a healthy immune system.*
Choosing our ingredients is everything.
Not only do we ethically source the very best the earth has to offer, we do so in a way that protects ecological sustainability and social welfare. Our ingredients are what make us who we are, and who we'll always be.
Benefits of New Chapter herbal supplements
Different herbal remedies for different goals: Whether your goal is to maintain healthy blood pressure or you want to boost your immune system, we have a supplement for you.* Explore our line of therapeutics and find a product that meets your needs.
Take care of your overall health: Create a personalized regimen of herbals to maintain your blood sugar or to improve your focus and alertness.* We have a path to your health goals, no matter which path you're on.
Health support, the holistic way: Our herbal capsules are 100% vegetarian, gluten free, and made with only supercritical or traditional extraction methods so you can feel good about taking them. New Chapter herbal supplements deliver benefits the way Mother Nature intended.
FAQ
What is a whole-food supplement?
A whole-food supplement is one that uses the power of the whole plant, ensuring nutrients are concentrated - the way Nature intended.
Our supplements come from sustainable sources whenever possible. We provide consumers with high-quality, pure, and whole-food ingredients that nourish your body and soul.
What are fermented nutrients?
Fermented nutrients are those that undergo fermentation with probiotics, ensuring greater vitality and making them gentle for any stomach.
The fermentation process that effectively "cultures" our supplements begins with organic Saccharomyces cerevisiae, targeted nutrients, and other non-GMO ingredients that are combined and biotransformed to produce an intelligently blended formulation. Our fermented nutrients also include deliver immune-boosting beta glucans.
Are there any artificial substances in your herbal supplements?
There is no added sugar, sweetener, binder, flavor or artificial color in any of our supplements.
We test our products for heavy metals, adulterants, solvents, and pesticides, making sure they fall within industry standard. We make sure that each formula is crafted by holistic practitioners and validated by a team of scientists for further purity and dedication.
How does New Chapter source their herbs and other ingredients?
We source our herbs and ingredients from where they grow best, and do so with Mother Earth in mind. For example, our organic Schizandra berry is sourced from China and our organic Chamomile flower is sourced from Egypt. Other ingredients, such as our 100% Wild Alaskan Salmon Fish Oil and our Turmeric harvested from its natural habitats like India, are also sustainably sourced.